ENT Tulsa | Head Colds?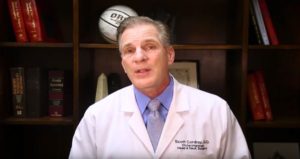 One thing that a lot of people experience for a very long time before coming to an ENT Tulsa specialist is what they assume is a head cold. It very well might be a head cold but this is something that you're experiencing very frequently or just can't seem to overcome then there may be an underlying cause. A lot of times there are symptoms that take place in the ear nose or throat that can mimic other common illnesses but are actually something different. What we want to do is want to make sure that we assess the entire situation in order to be able to come up with a treatment plan that is not just going to overcome the symptoms but overcome the entire illness.
Our entire staff is trained to make sure that they are asking the right questions to really be able to dig into the heart of the issue. We don't want to know just about your symptoms but we want to know how long they have lasted as well before coming to ENT Tulsa. Why this is important is this will help us pinpoint if this is an illness that you were just currently dealing with or if this is something does become more of a chronic issue. Because we want to make sure that we were able to provide the highest quality of service possible we make sure that there is ongoing training with the staff so that they are better at pinpointing issues in digging until we get to the root of the cause.
Allow the services in which we provide allow us to be able to understand your symptoms better and be able to make a diagnosis from them. There are many different tests ENT Tulsa is going to run in order to make sure that the diagnosis that they can give you is the correct one and the treatment plan that the form is going to be the best solution for you. One of the best reasons to come to this facility is for the state-of-the-art equipment that we use because it is able to give you the best diagnosis and treatment possible.
A lot of times you can feel really helpless if you are dealing with what can seem like a head cold quite frequently. This can lead to headaches sore throats and stuffy noses that can keep you up all night long. Your quality of life can go down severely if you do not take the time to dress the root of the cause. We do not encourage that you consistently take cold medicine in order to treat the symptoms.
If this sounds like something that you are currently dealing with we would love for you to act immediately. Stop letting it consume your life but seek out the correct help. We would love for you to give us a shout either over the phone or through email so that we can learn more about your issue and be able to get you scheduled for an appointment.
ENT Tulsa | Everyone Deserves to be Well
A lot of people come to this ENT Tulsa specialist because they feel like they have run out of all options and they are and have been unable to find treatment for whatever it is that is ailing them. We are absolutely of the belief that everybody deserves to be well and that if we are intentional with our bodies and mindsets we are going to be able to live a very healthy lifestyle. There are some illnesses that can come upon us without any type of warning and it is our job to be able to live the healthiest lifestyle possible in order to ever come and avoid those. However if you found yourself with some type of illness that you were not sure what's from it might be time to ask your primary care physician if a specialist is required.
We want to make sure that we are providing each and every customer with the best customer service possible and that you have an experience that you enjoy. We know that when you're going to a doctor or ENT Tulsa specialist that sitting in the offices usually not the highlight of your week. We want it to be an enjoyable experience that allows you to feel comfortable and makes you not dread coming back. We also want to make sure that you are feeling heard and understood as we take the time to really hear what it is that you're experiencing.
You will find that we are have a state-of-the-art facility with all the new equipment and advancements in the industry. We want to be able to provide to you all the full service ENT Tulsa specialist services that are required to be able to diagnose and treat any ear nose and throat issue. Sometimes there are underlying problems that can cause us to feel extremely ill and we never even expect it to be the route of the cops. That is why there are specialists in the world who are able to diagnosed symptoms of some primary doctors can Overlook.
If you were looking for a specialist in town we encourage you to go to Google and just do a quick search. We want you to feel comfortable and confident in your decision of which specialist to invest your time and money into. We believe that you deserve the absolute best care in that the quicker that you can get relief from the gear symptoms the better. By reading through all the Google reviews you'll be able to determine which doctors able to cultivate the best experience and get the best results for their patients.
Please do not give up when you have an illness that is undiagnosed to ask your primary care physician if it's time to seek out specialist. This ear nose and throat doctor is always going to do their very best to be able to get you in as quickly as possible. We believe that everybody deserves to be well and that if we are intentional about our treatment and our healthy lifestyle we can overcome almost anything.