ENT Tulsa | Stuffy Nose?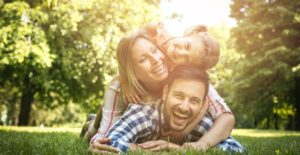 Kind of different symptoms that can arise when you are experiencing the stuffy nose and we'd love for you to come to this ENT Tulsa specialist in order to receive the treatment that you need to overcome it. When you're having a stuffy nose so you can experience things like snoring and trouble breathing which will impact your sleep and when you're awake. One of the things that we enjoy the most is being able to smell thanks like flowers and perfume and food. When you have a stuffy nose you are not able to experience this beautiful thing.
If you're wondering what the next step is to overcoming your stuffy nose we would love for you to give us a call. When you're working with an ENT Tulsa specialist you will be able to get an assessment done that allows us to diagnose the root of the cause instead of just the symptoms. This is key when it comes to being able to overcome a stuffy nose is by knowing what is causing it in the first place and not just giving you antibiotics to treat the symptoms. When you're working with our staff fuel feel very comfortable knowing that we are going to do everything we can to treat the root cause of the issue.
There are many different services that we provide that are directly formulated for the nose. When you're working with an ENT Tulsa facility you will have you access to many different services that would be able to treat and prevent stuffy noses from happening again. We understand that you have dealt with this for probably years that I've tried many different options so you might be skeptical on what's going to work and what's not. That's why we create customized treatment plans because we know not one person is going to be the same as the other.
If you have tried many different things to cure your stuffy nose and are skeptical of going to any type of doctor because you've been deceived in the past we'd love for you to do a quick search on Google for us. Why we are encouraging you to do so is because we know that this is a tough decision and that there are a lot of different facilities to choose from. If you take the time to read through some of our Google reviews we hope that you will see that we really value our customer service and are always working to give the customer a better experience.
If you're finally ready to no longer deal with a stuffy nose in the symptoms that come along with it we would love for you to go ahead and get your appointment book. Because we are one of the top specialist in town we found ourselves book up most of the time we want to make sure that we are able to get you in as quickly as possible. So whether you were going to just drop by the office or pick up the phone and give us a call today we're absolutely going to do whatever we can to work through with your schedule to get you in as quickly as possible.
ENT Tulsa | Stuffed Up Ears?
Have you ever been told that you need to clear the wax out of your ears well there may be a chance that you need to go to an ENT Tulsa specialist. When you're struggling to hear and you just aren't sure what is causing you to not be able to hear as clearly then it's definitely time to find a ear nose and throat specialist near you. Hearing loss is something that we all experience as we get older but some of us experience more severely than others. And sometimes there are outside sources that are causing you to have difficult time hearing that is not necessarily hearing loss. The only way to be certain on what is exactly going on and to be able to cure it or at least assist it by going to a ear nose and throat specialist.
We would love for you to come see us if you're experiencing any type of hearing loss or feeling like your ears are stopped up. Any ENT Tulsa specialist is going to be able to assess the situation and be able to diagnose why you're hearing is starting to go bad. If you're experiencing ear pain we'd also love for you to give us a call as there are several different things that could be causing that came as well. We are so thankful that there are so many different solutions are able to either treat the issue entirely or at least be able to make the symptoms significantly less.
When you come to this ENT Tulsa specialist facility you will be given so many different services and solutions that will be able to treat or assist the symptoms that you are currently experiencing. We believe that in order to be the best ear nose and throat doctor in town we must be able to offer all the services that our clients might need. When you come to us will be able to design a custom treatment plan that is ideal for your specific needs as we know that each person is unique and no one's treatment plan should be the same.
If you have any hesitation when it comes to getting any type of treatment or going to a doctor we completely understand that this is a normal fear that most people have. We have found that one of the best ways to feel confident about your decision to get treatment is to feel comfortable with the doctor that you chosen to perform your treatment. One of the best ways to go about this is by doing a quick search on Google. If you do that you will see all of our Google reviews that pop up from people who have had wonderful experiences when they've come to us for their deeds.
If you're experiencing any type of ear pain or if you are generally have stuffed up ears they're absolutely solutions for you. The first step is to give us a call or stop by today so that we can schedule appointment in order to assess your symptoms and your needs. If you have any questions we'd love to be able to answer them as customer service is at the core of every single thing that we do at this Clinic.